Using VEX to Help Build Strong Classroom Relationships
When teachers invest time and effort into building positive relationships with their students, it increases student achievement, engagement, and attendance—and improves teacher well-being. Simply put, building social connections between teachers and students builds stronger classrooms—and the VEX educational continuum makes it easy! There are so many ways teachers connect with their students, like engaging in fun, memorable activities; taking interest in students' lives and cultures; and fostering mutual respect. A recent paper shows the importance of relationship-building behaviors in classrooms, and identifies some things about educational institutions that make relationship-building difficult.
Teachers' traditional role as evaluator can make it hard to build warm personal connections with students, but separating relationships from academic performance and making assessment student-centered can help. The VEX educational continuum builds a mindset of failure and iteration into the curricular resources, and the VEX competitions encourage students to iterate as they solve game challenges; students aren't expected to succeed at a new engineering or coding challenge the first time, and each student will find an individual path to success. This acceptance and expectation of small failures gives teachers and coaches great opportunities to build trust and communication—and foster connections and relationships—in their classrooms and programs as students and teachers work together toward success. In the VEX curriculum, assessment is done in coordination with students instead of being handed down to them. VEX Robotics, whether in the classroom or in a competition program, provides social-emotional learning and grows students' 21st-century skills—including persistence and communication.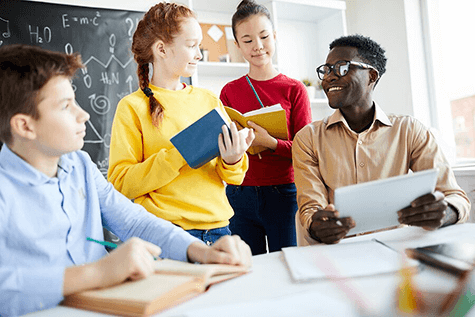 VEX PD+ is a community of educators who work together to build and share resources that help students and teachers succeed, including ways robotics can foster positive classroom environments and relationships. This article from April 2022 demonstrates ways reflection questions can strengthen positive teacher-student relationships. This one emphasizes the importance of a classroom where students can test ideas without fear of consequences.
To read these articles and more, and to exchange ideas with other VEX educators, visit pd.vex.com. Access a free 3-day trial to preview VEX PD+ content, or purchase or get a quote for PD+.
VEX Entry Points for Classrooms
The new Educator Entry Points were just launched to join the lineup of simple VEX shortcuts! Each is a curated page specific to the product line, and serves as guidance and reference for educators looking to learn more about teaching with the products and curriculum. Each provides a wide range of educator resources, including pacing guides to demonstrate implementation options.
Looking for a single link that you can share for curated access to VEX content on almost any topic? Head over to shortcuts.vex.com and check it out!
REC Foundation Entry Points for Competitions
Have you used the new student, coach, and parent Entry Points yet? Each one provides both novice and experienced VEX participants the resources they need to understand and succeed in their roles. Resources are added and expanded continually, so you always have the latest information at your fingertips.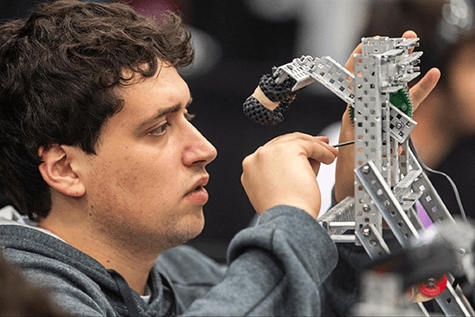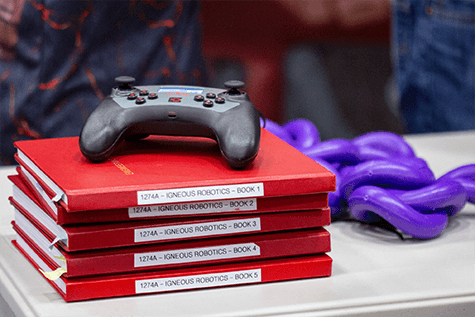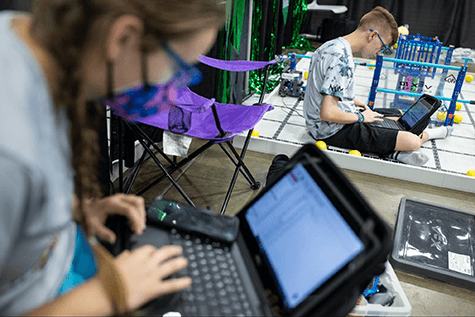 Additional student-focused Entry Points give students the knowledge and skills they need to design, build, document, and code robots in student-centered groups and teams.
VEX Now Offers Templates for Digital Engineering Notebooks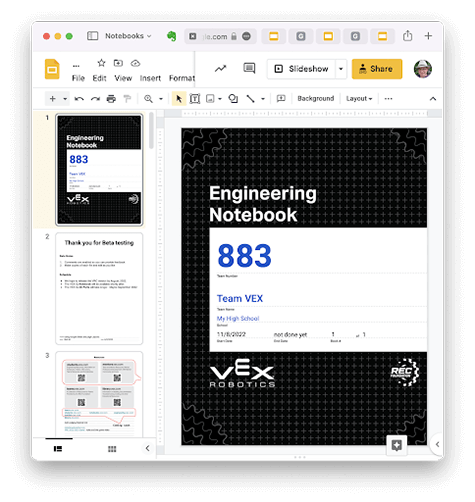 Help your students bring their engineering notebooks into the digital world with the new VEX Digital Engineering Notebooks! These new tools allow students to document their competition season or their progress in IQ and EXP STEM Labs in a free, shareable, accessible format.
As industry and education continue to shift toward digital content and documents and away from hard-copy materials, more and more VEX Robotics teams and classrooms are moving to digital engineering notebooks. Digital notebooks give competition judges added time and flexibility to review student notebooks, and allow them to gain a better understanding of teams' use of the engineering design process. Until now, teams have struggled to find free, robust, multi-user, simple ways to create and maintain student notebooks. The new VEX Digital Engineering Notebook templates are easily accessible, shareable, and fully optimized for use with Google Slides and Microsoft PowerPoint.
VEX Digital Engineering Notebooks are available for both VRC and VIQC. Each contains a library of digital VEX Parts ready to copy into your notebook for build images, including all of the IQ and V5 wheels, gears, structural parts, electronics, and much much more. Part images are available in scales of 1:1, 1:2, and 1:3 and include multiple views.
Visit notebooks.vex.com for links to VRC & VIQC digital notebook templates, instructions, and digital parts libraries.
New Additions to the VEX GO Competition STEM Lab Lineup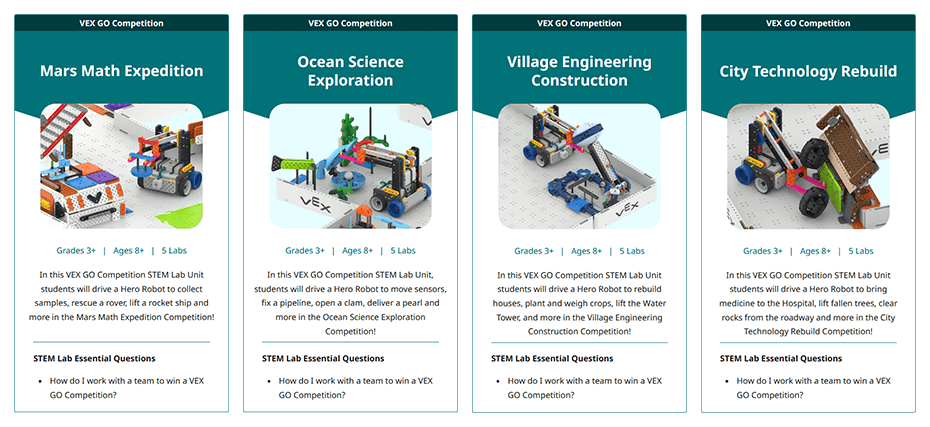 Bring the excitement and motivation of a VEX Robotics Competition to your students in their setting with VEX GO Competition STEM Labs, on a scale that is easy to implement in an elementary classroom! Two exciting new STEM-focused themes—Village Engineering Construction and City Technology Rebuild—were added in September to join Mars Math Expedition and Ocean Science Exploration. Each theme is divided into four stages, which introduce the game, scoring, and rules along with a subset of the game's engaging tasks. Field tiles and fun interactive elements are added to the game at each stage, and students must learn to drive and code the robot to complete new challenges at each stage.
VEX GO Competition STEM Labs take students' learning further as they iterate on strategy and robot builds, and practice essential collaboration and teamwork skills. VEX GO Competitions make great culminating activities, year-end celebrations, and after-school projects!
For more information on how to bring the VEX GO Competition to your classroom, visit this article!
How to Get a Discounted Subscription to VEXcode VR Enhanced or Premium
VEXcode VR brings real world STEM concepts to life, and makes coding immersive, accessible and fun through playgrounds, robot features, Activity Series, and more! Your subscription to VEXcode VR Enhanced or VEXcode VR Premium expands the available coding languages, adds exclusive new playgrounds, and can even give you access to VEX PD+!
Use the code 'VRpromo2022' to save $200 on your VEXcode VR Enhanced or VEXcode VR Premium subscription! Buy or get a quote now!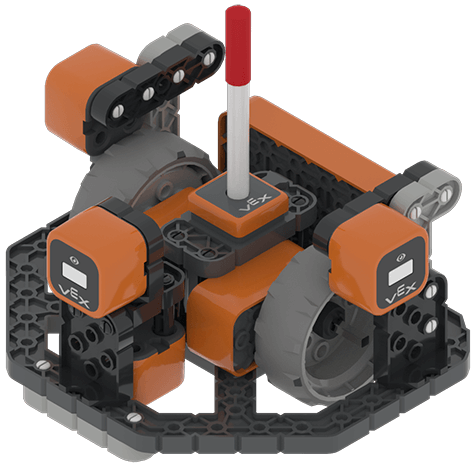 Creating Immersive Classrooms with VEX
Look at how some of our educators used the VEX continuum to bring excitement into their classrooms this month: