VEX helps close the achievement gap.
The Woodland Hills School District (located in Allegheny County, Pennsylvania) serves multiple municipalities in the Pittsburgh area. To improve the STEM education of its students and remove barriers to participation in STEM careers, especially for women and minorities, Woodland Hills School District (WHS) created a strategy that gave every student access to authentic STEM learning experiences.
Students at all grade levels work with their teachers and classmates to use, build, and program their robots. High school students in the Computer Science elective use VEX to make the switch from visual block-based coding to text-based Python coding.
Dr. Daniel Castagna, Woodland Hills School District Superintendent, said, "VEX is one of our biggest initiatives this year. The feedback from our teachers, students, and parents has been nothing but exemplary."
The STEM initiative at WHSD took another step forward in the month of December. As part of Computer Science Education Week, students at all five Woodland Hills School District buildings across all grade levels were busy utilizing their VEX Robotics kits. Younger students used the VEX 123 and VEX GO to reinforce concepts learned in other classes, such as building habitats where certain animals like to live. Older students used more complex codes and the VEX EXP kits to control their robots as they roamed the room.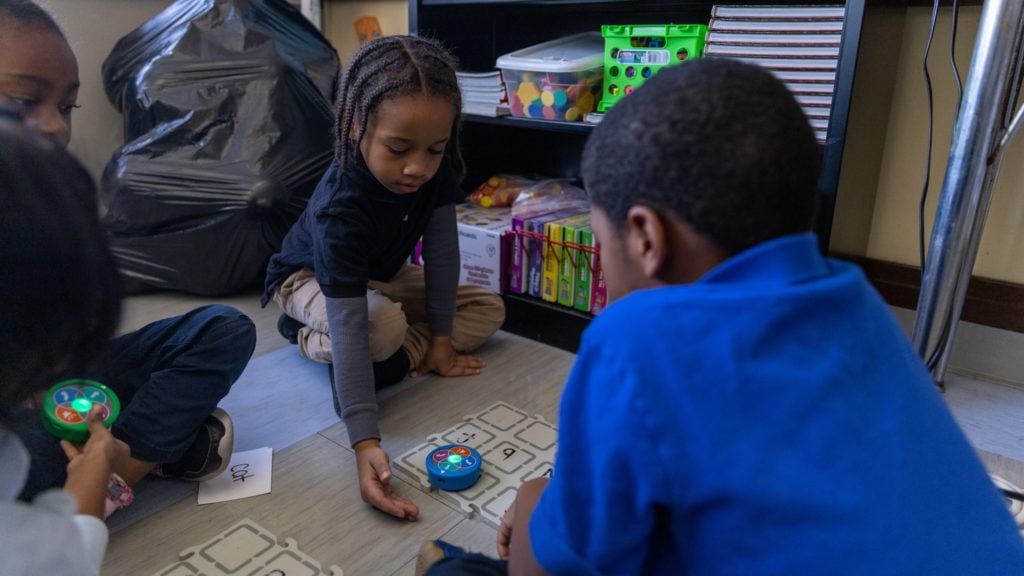 The library at Woodland Hills High School also announced the implementation of a VEX Robotics Lending Library. This program will allow parents to check out a VEX GO or VEX 123 robot to continue the STEM learning at home.  
The events were highly attended by parents and community members.
Aidan, a 2nd grade student commented, "It was so fun and I'm glad my parents got to come."
Saniyah, a 3rd grade student added, "I love VEX. It's fun to build and code. I love the school because I didn't have VEX in my old school."
WHSD plans to expand the program to include VEX in pre-K classrooms, gifted programs, and summer opportunity camps.