VEX Robotics World Championships 2023
The VEX Robotics World Championship is a thrilling experience for students. It provides a platform for young innovators from around the globe to demonstrate their engineering and problem-solving skills.
VEX Worlds is not just about the competition; it's about collaboration, perseverance, and the shared pursuit of knowledge. Teams spend months working on their robots, diligently testing and iterating on their designs and code throughout the season. VEX Worlds is the culmination of their hard work, providing a global stage where they can showcase their capabilities and learn from each other. It's a tremendous learning experience that cultivates teamwork, leadership, and resilience.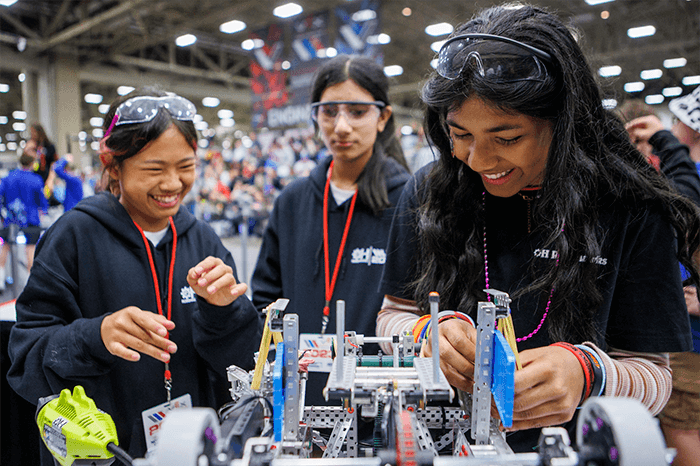 This year's event welcomed thousands of teams from over 40 different countries, making it a truly global event. Each team brings their unique perspective and experience, contributing to create a diverse and dynamic environment. Over the course of this ten-day event, thousands of strategic competition matches take place, culminating in the Finals matches in the VEX Dome to crown world champions. View photos from VEX Worlds here. From practice rounds to division matches, to the finals, one can witness moments of triumph, instances of quick thinking, and remarkable displays of sportsmanship. No matter where a team places in the standings, students leave the event with not just memories and potential trophies, but also with invaluable experiences, new friendships, and a renewed passion for STEM and robotics. Read more reflections from VEX Worlds 2023 here.
---
VEX Robotics Educators Conference 2023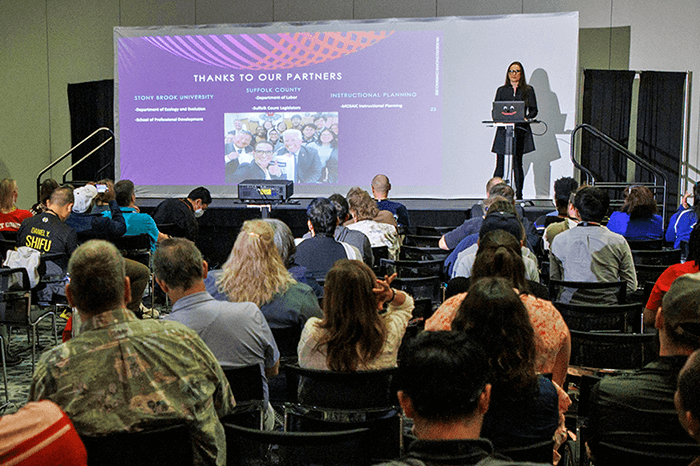 This year saw the growth of the VEX Robotics Educators Conference, which took place during VEX Worlds in Dallas, Texas from April 27-29th.
Over 250 educators from around the world joined together to learn, collaborate, and grow as STEM educators. The conference welcomed a variety of speakers who presented about a breadth of topics from accessibility and inclusion to research partnerships, to sharing K-12 implementations across the US, to teaching about artificial intelligence. Each day was filled with a mix of inspiration, collaboration, and learning.
Participants also had the opportunity to sign up for one-on-one meetings with members of the VEX Education Team, where they could talk about their own individual setting, and ask questions and gain insights to help them move forward. These diverse conversations enabled educators to begin in person conversations that can be continued in the PD+ Community, to learn more about VEX resources, to brainstorm ideas for curriculum and PD for their schools, and to make a personal connection to the education team.
Featured educators also shared the work that they are doing in their classrooms, to bring classrooms to the conference in a meaningful way. These educators were available to talk about their experiences, using photos, videos, and hands-on demonstrations to offer ideas and inspirations to conference attendees. From a VEX entrepreneurship project to a 123 Field built up with IQ pieces, to cross-curricular connections with STEM, and more, these teachers offered a springboard for ideas to grow among all conference participants.
Participants also got to experience the magic of the VEX Robotics World Championships, with events like Pit Walks to show attendees what goes on for teams behind the scenes as they get ready for their matches. The conference culminated with the VRC Middle School Finals, enabling conference-goers to experience the VEX Dome and to see first-hand just how amazing an experience VEX Worlds is for students. The VEX Robotics Educators Conference is an annual event, and registration is included with an All-Access VEX PD+ license. Conference sessions were recorded and will be included in the PD+ Video Library. Learn more about VEX Professional Development Plus, or Sign up for a free PD+ 3 Day Trial.
---
Get ready for the 2023-2024 VRC and VIQRC Seasons!
As soon as one season ends, another begins! Bring the excitement from the Game Reveal in the VEX Dome to your classroom as you watch the game reveal videos to get motivated for your team's next season. Order your Field for the 2023-2024 VRC and VIQRC games now, so your team can get started right away.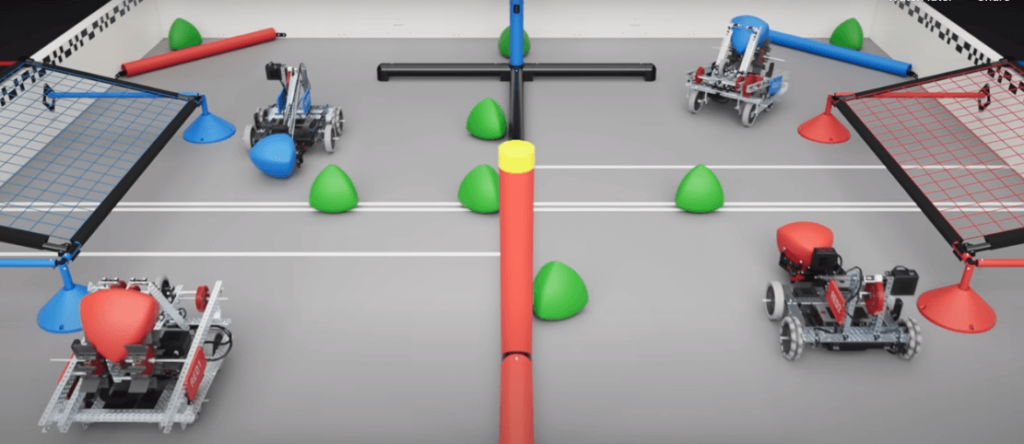 See how VRC Over Under is played, and start thinking about your team's end game strategy with the VRC Over Under video.
Review the Game Manual to learn more about Over Under rules and scoring.
Learn more about the 2023-2024 VRC Over Under Competition Season.
Over Under game and Field element Kits are open for order! Order your Kits today!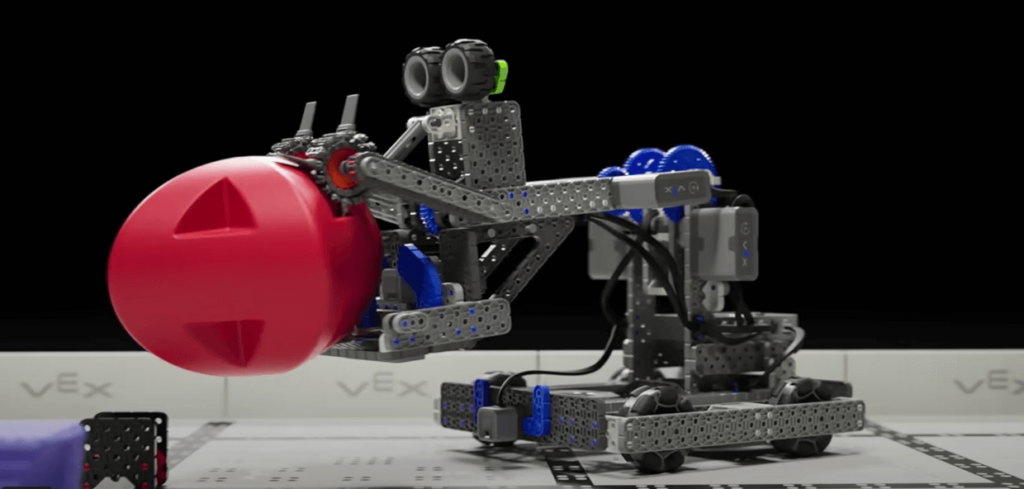 See how VIQRC Full Volume is played, and start thinking about your team's scoring strategy with the VIQRC Full Volume video.
Review the Game Manual to learn more about Full Volume rules and scoring.
Learn more about the 2023-2024 VIQRC Full Volume Competition Season.
Full Volume game and Field element Kits are open for order! Order your Kits today!
---
Get a Jump on the New Season with Virtual Skills for VRC Over Under and VIQRC Full Volume!
Get your students excited about the 2023-24 competition season with Virtual Skills in VEXcode VR! VR Skills is a fantastic way to try out the 2023-24 games, practice coding, test out strategy ideas and more. Both VRC and VIQRC games are new Playgrounds with VEXcode VR. Access to these playgrounds is included with a VEX IQ Competition registration or VEX Robotics Competition Registration. You can also access these playgrounds with a VEXcode VR Premium license. Learn more here.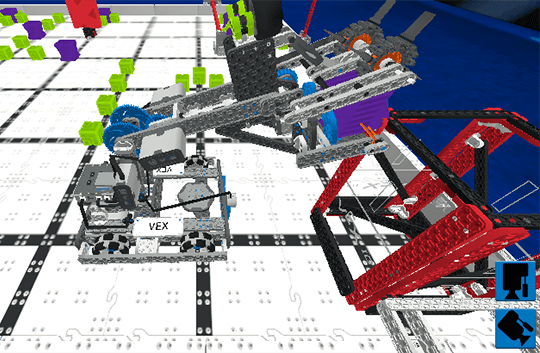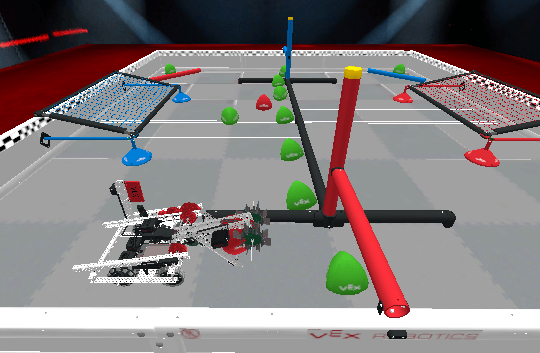 Code Striker, the VRC Over Under 2023-24 Herobot, to score on the Over Under Field! Test your strategy and code a virtual Hero Bot to collect game objects and score points, to learn Over Under with VEXcode VR! Or, for VIQRC Full Volume, you can code Byte, the 2023-24 Herobot, to score on the "Full Volume" field! Code and test your strategy for collecting and scoring different game objects on the field with VR Skills. Practice and get excited for the season with VEXcode VR!
Learn how to access the VRC Over Under Playground or the VIQRC Full Volume Playground with your team's registration information. Also included in your team's registration is access to PD+ for Coaches where you can connect with other VRC and VIQRC Coaches and educators around the world to collaborate and ask questions about things like using Virtual Skills with your team. Learn more about accessing PD+ with your registration information.
---
Live Sessions in PD+ are in Full Swing!
Looking for new ideas to bring to your classroom? Want to learn more about mechanisms like gear trains? Curious about teaching math in authentic ways with robotics? Thinking about bringing VEX into an informal education space? Do all of this and more by attending Live Sessions in PD+!
Live Sessions are one-hour themed sessions that are held throughout the month on different topics. Hosted by members of the VEX Education Team, these sessions are designed to take your teaching and learning beyond the STEM Labs and offer new and creative ways to teach and learn with VEX in any setting. Sessions are not sequential, so you can register for a Series and attend when you can. Can't attend live? No problem! Sessions are recorded and added to the PD+ Video Library so that you can view them when it's convenient for you.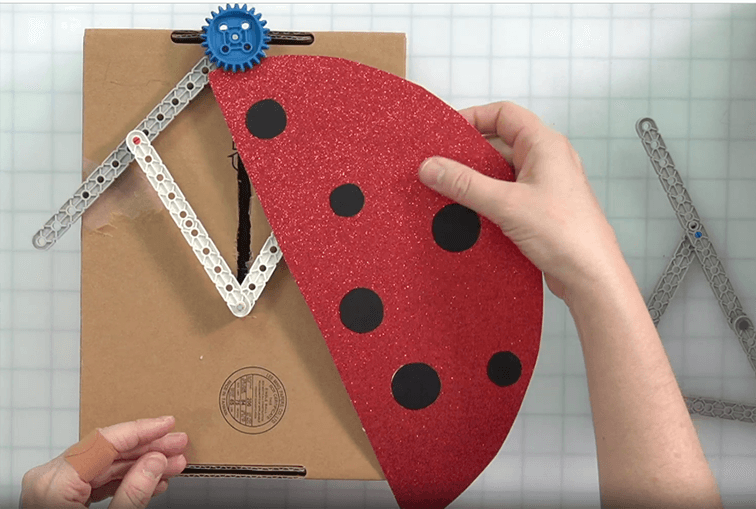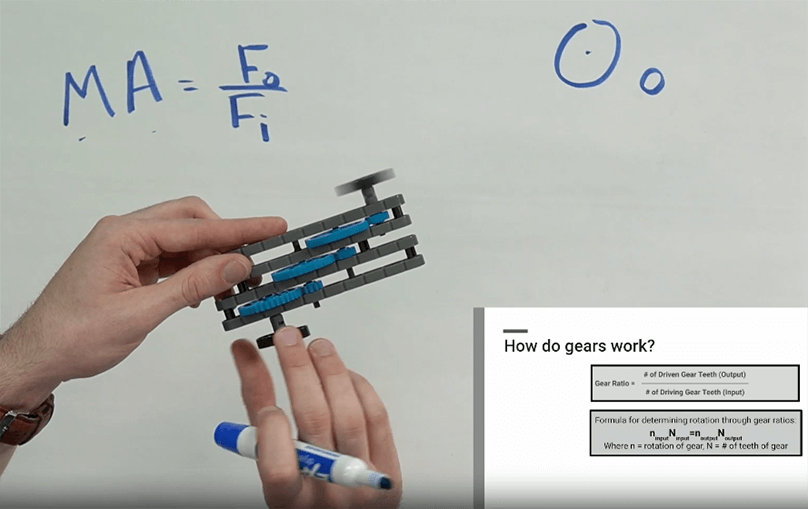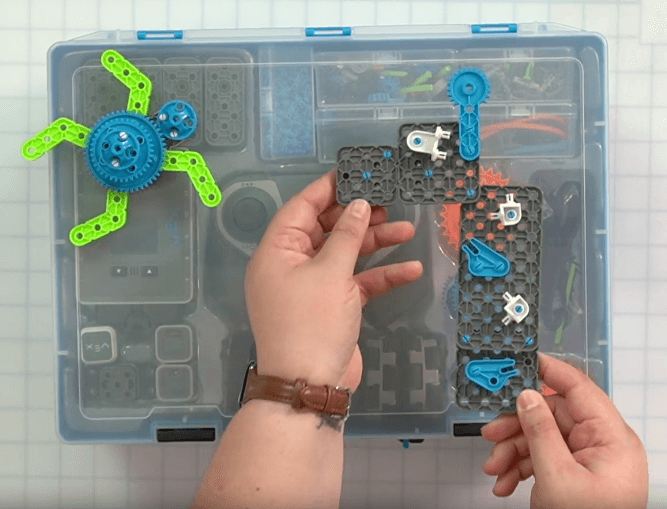 Live Session highlights from April and May…
In the May Makerspaces for Creative Learning Session, see how to create a variety of automata using GO and IQ pieces and makerspace materials to bring creations to life. From a swimming whale to monkeys jumping on the bed, gain insights and inspiration for using VEX in your makerspace.
In a Math and Robotics Session, see how to bring the Pythagorean Theorem to life, by incorporating robotics into your teaching to code a robot to drive along the sides of a right triangle.
In the April Engineering 101 Session, learn about gears, and see gear mechanisms broken down to help you learn about speed, torque, and building with gears for specific purposes.
In the Thinking Outside the Classroom session, see how you can channel the excitement of competitions into your informal learning environment through creative STEM competitions for 123, GO, IQ and VR.
Learn more about upcoming Live Sessions, enroll in a series, or view the PD+ Community Thread for a Series to see how Live Sessions bring learning to life.
Not a PD+ Subscriber yet? Learn more about VEX Professional Development Plus, or Sign up for a free PD+ 3 Day Trial.
---
Tweets from VEX GO Competitions
See how VEX GO Competitions are being used as celebrations of learning with these Tweets from the VEX GO community!